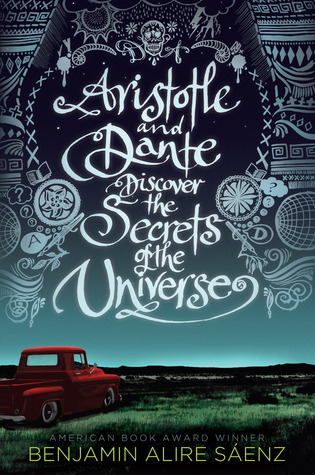 Ari is angry and self-doubting. Dante is confident and poetic. Ari's household is locked in silence as his older brother remains locked in prison. One fateful day, Dante teaches Aristotle how to swim, and the two boys who have struggled to make friends until this point, create a friendship that will change them.
This book had sweet prose and well fleshed out characters. The family dynamics and the individual struggles of Sáenz's characters felt real. Although the book isn't fast paced, it manages to keep you interested through little twists and turns before reaching the climax. The last part is quite fast in contrast to the rest of the novel.
The book explores topics such as sexuality, growing up, family and identity. Although the book is well-written overall, I don't think all the themes were tied up neatly and some characters seemed random and their purposes in the novel weren't clear.
I was glad to read this book and learn more about the Latinx community since I have only know properly known 1 Latinx person in my life (there aren't many Latinx people where I live). I enjoyed the sincerity of Aristotle and Dante's relationship as well as the tensions and developments within each family.